Register for the Design Thinking for Innovation workshop!
Click here to register.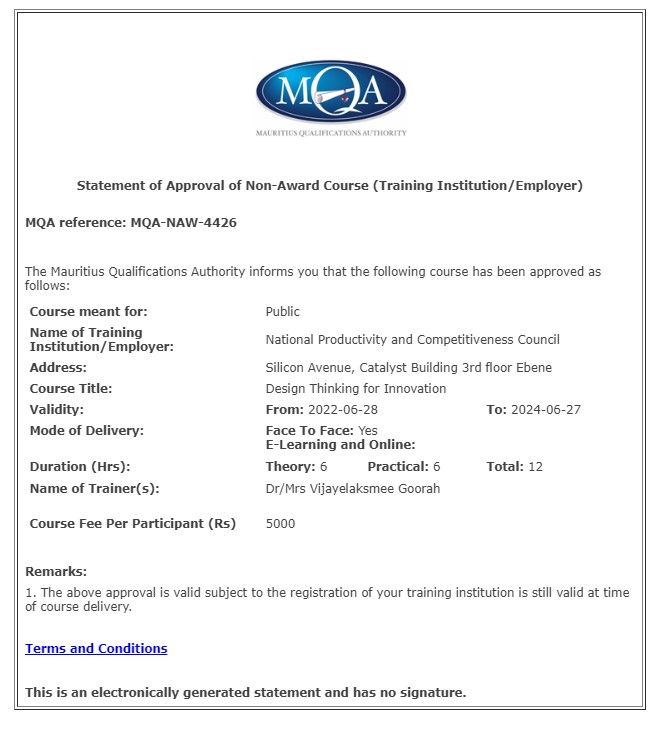 Fees can be paid through online banking on the following SBM account number: 50300000804123
Kindly put your name in the reference or description field when doing payment online and insert same details in the field below to enable the NPCC trace your online payment.