NLE 2021
The National Leadership Engine (NLE) Project 2021 is open for youth aged 16 to 40 years old. Training will be conducted every Saturday from 9:00 to 12:00 during the period 10th April to 3rd July 2021. Kindly register or forward to your contacts who might be interested.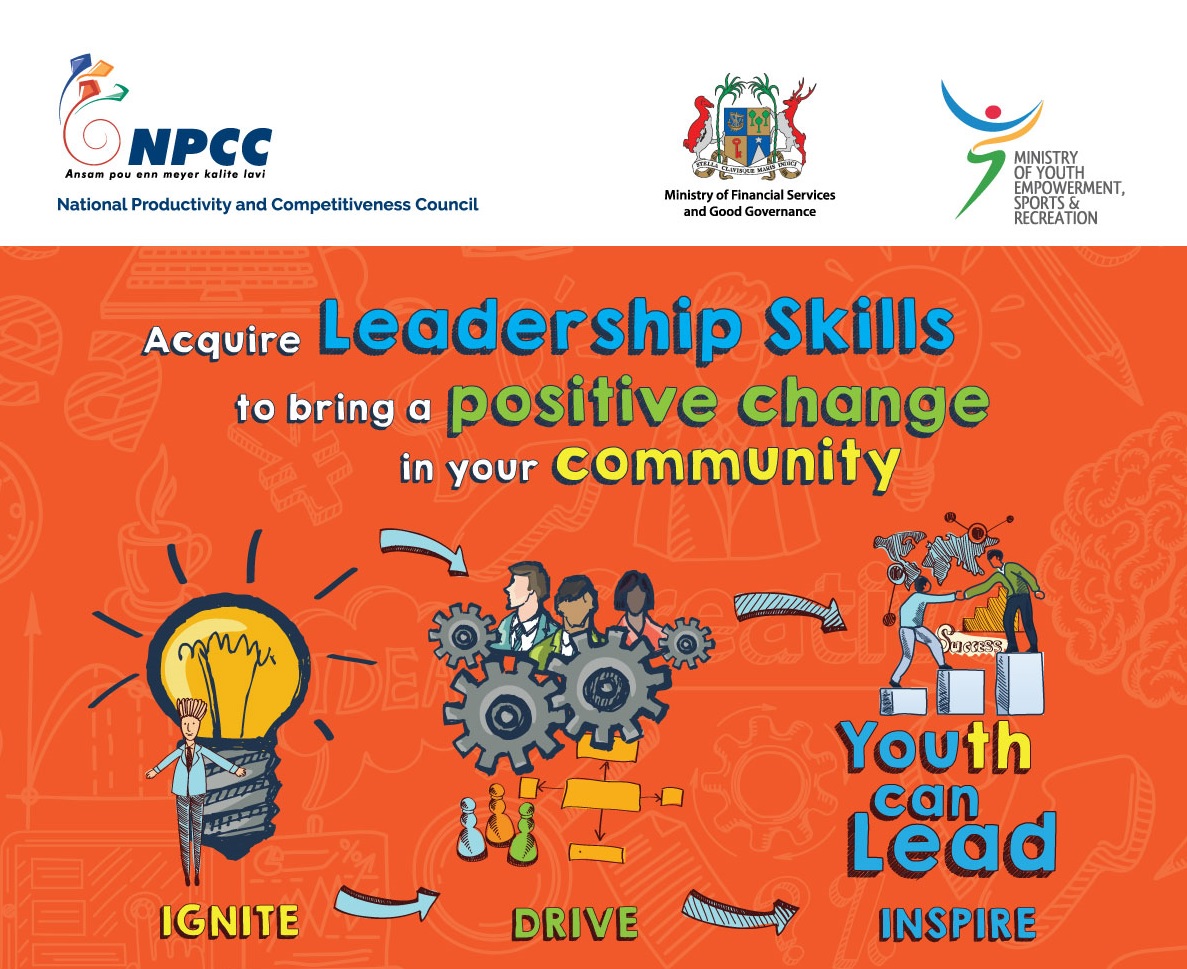 Click here to register.
FREE Training starting 10th April 2021
The National Leadership Engine(NLE) project aims to develop leadership capabilities among youth. Leadership is a stepping stone for youth to participate in building effective, accountable, and inclusive communities in Mauritius. It is to be noted that during NLE2019 and NLE2020, above 500 youths were trained and 80 projects were implemented.
The NLE training will enable youth to apply basic productivity concepts during the implementation of projects, it will give youth an opportunity to build their personal competence, confidence, and character as a leader. Through better decision-making and principle-centered leadership, the training will empower youth to build trust in their leadership capabilities while developing social competence and team spirit. Being part of NLE will enable them to solve problems and innovate while developing their critical thinking skills. As part of the training, the participants will have the opportunity to implement a project.
All projects initiated under NLE2021 will be showcased during the National Leadership Convention 2021.

Click here to register.
Prizes
Register online for any of the following Training Centres:
1. Bambous
2. Barkly
3. Floreal
4. Mahebourg
5. Montagne Blanche
6. Ebene (NPCC)
7. Pamplemousses
8. Port Louis
9. Riviere du Rempart
10. Souillac
The NLE is an initiative of the National Productivity and Competitiveness Council in collaboration with the Ministry of Youth Empowerment, Sports and Recreation with the objective of developing a leadership pipeline to achieve higher productivity and a better living for the nation.
NB: Due to the Covid-19 Lockdown, part of the training may be conducted online.