InnovEd
Innovation for the Education Sector (InnovEd) is a project organized by the National Productivity and Competitiveness Council (NPCC) in collaboration with the Ministry of Education and Human Resources, Scientific Research and Tertiary Education and the Mauritius Institute of Training and Development (MITD). The objective is to promote and instil creative, critical and innovative thinking among students. InnovEd aims to evoke and foster creativity in schools which will better prepare students for further education and employment. InnovEd will target all Secondary schools and MITD Centers in Mauritius and Rodrigues.

Click here to register.
InnovEd 2020
For the 2020 edition of InnovEd, NPCC will again build on the theory of Multiple Intelligences along with themes targeting the creative industries, that is:
1. Interactive Media
2. Cultural Heritage
3. Performing Arts
4. Visual Arts and Craft
5. Design
6. Languages & Publishing
The new elements for implementation of InnovEd 2020 are (1) an Innovation Club at the school level, (2) a training on Design Thinking and Innovation in Education and (3) a CREAThon to convert selected prototypes developed in Innovation Clubs into products/services with assistance from Experts as described in the figure below:

InnovEd Overview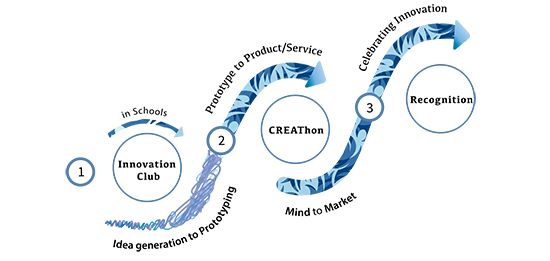 Innovation Club
Innovation Clubs will be set up and managed by schools. NPCC will provide online training. An Innovation Club ("Club") will serve on the one hand as a think tank on creativity and innovation and on the other hand, will provide a framework for students to develop their skills in creativity and innovation. A training on Design Thinking and Innovation will be also organized to provide higher level training to facilitators promoting Innovation at the School level.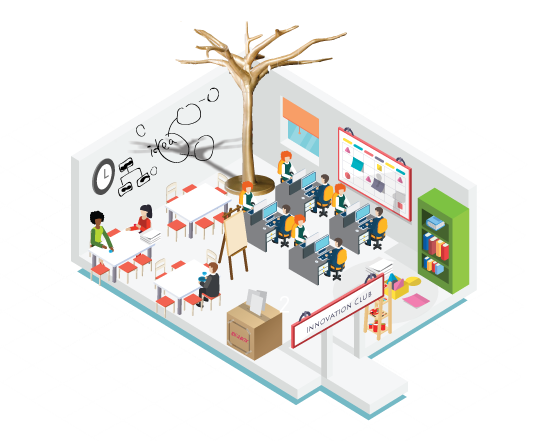 CREAThon
InnovEd projects will be submitted by students in the form of prototypes through their Innovation Clubs. The prototypes will be further improved by Experts in a CREAThon. The CREAThon will be a full-day event involving a pool of Experts to assist each team to further develop the prototypes into product or services.

InnovEd Recognition
Recognition will be given to Schools to celebrate marketable products or services.

Important Dates to remember:
> Registration Deadline - 24th February
> Training of Facilitators - 17th - 19th March (tentative)
> Submission of Projects - 29th May
> CREAThon - 8th June
> Recognition - tbc
Click here to register.
For more information, please visit the www.npccinnovation.org website.